Select Carbon and the New South Wales Department of Primary Industries have collaborated on a project 'Selecting for Carbon in the Rangelands' that is currently in action and will continue into 2021.
The Selecting for Carbon project operates across the rangelands of NSW and WA and is aiming to support pastoralists to better understand how grazing management and other management practices plays in improving soil health, enhancing soil carbon sequestration and increasing groundcover.
The project will use remote sensing and on-ground data to estimate existing soil carbon stocks on property and identify areas of the landscape where soil carbon is most likely to be responsive to changes in land management practices.
With a focus on improving the capacity to increase soil carbon and groundcover within the participants property, this project intends to enhance the resilience and recovery of groundcover when seasons permit.
Over 50 pastoralists, managing a combined land area of over 5 M ha, are engaged and will attend a series of guided learning workshops to identify areas of their property where soil carbon is most likely to be responsive to changes in land management practices.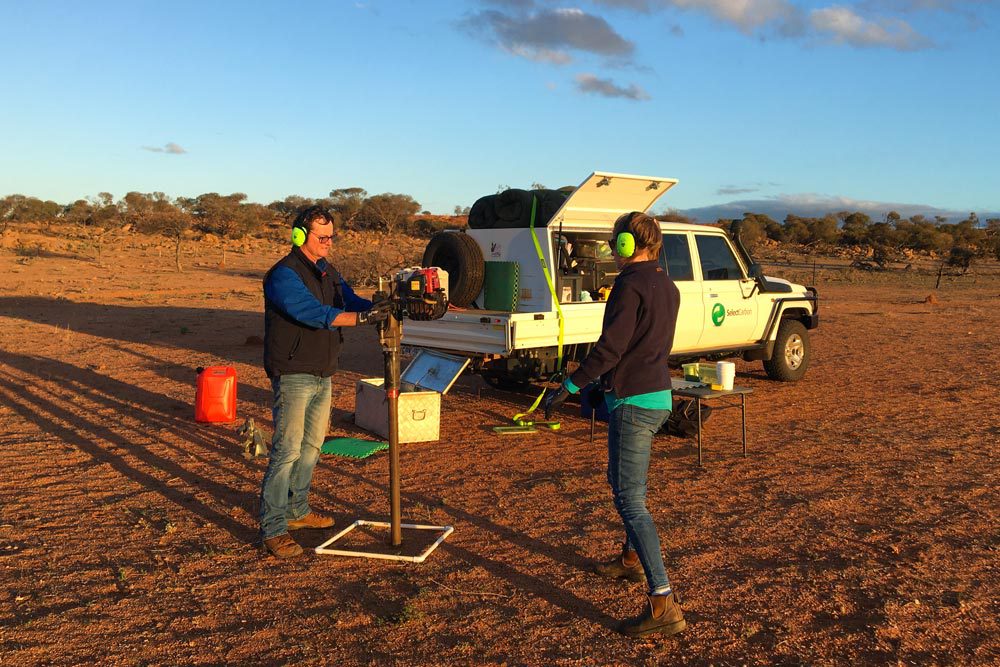 We held a webinar a few months ago as part of this project, which is available for viewing here (shorturl.at/FPQTV). NSW DPI's Dr Susan Orgill summarised the key points about carbon flow in and out of soil, and Select Carbon's Dean Revell spoke about grazing and Self Herding. We'll keep you posted on upcoming workshops and field days as part of this project. We are very excited to be in collaboration with the DPI and look forward to working with all participants within this project.
The project is supported by the Department of Agriculture and Water Resources, through funding from Australian Government's National Landcare Program this project.